Looking for the ultimate Canadian adventure?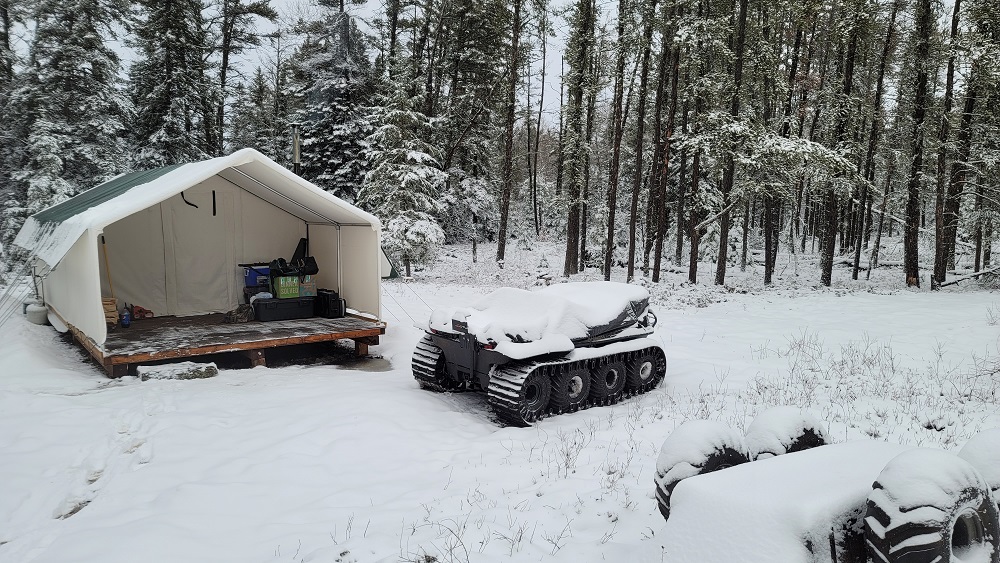 The Remote Camp is used for our Deer Season.
Deer hunters stay in a remote base camp that requires an all-terrain vehicle trek through the rugged wilderness to get there. Once there you can expect a cozy outpost camp waiting for you. But DO NOT worry! The camps are fully insulated, including the solid wood floor, and have propane heat, lights, a cook stove for the guides to prepare meals, and a whisper quite inverter generator to charge your devices. They are essentially soft top cabins that are able to fold down for the off season (by law). Our Whitetail camp allows you to enjoy the ruggedness of nature while remaining warm, dry, and comfortable.