Immerse yourself in luxury in the heart of beautiful Whiteshell Provincial Park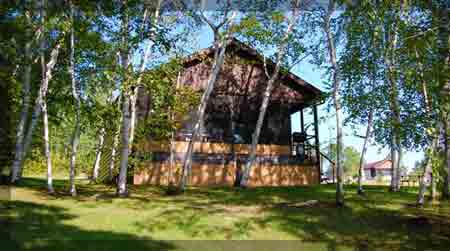 Jessica Lake Lodge is used for our Bear Hunting Seasons.

Whatever form of relaxation suits your lifestyle, Jessica Lake Lodge is your first resort. From soaking up the sun on a sandy beach to tramping off into the wilderness for a vigorous hike, playing in the water or taking a canoe or kayak ride, everything is at your fingertips. Large, fully appointed cabins help you unwind in the evening. After a perfect day in nature, return to the resort and have a long soak in the hot tub with a glass of your favourite beverage and let your cares melt away. It's all waiting for you at Jessica Lake Lodge.
Visit the website here: www.jessicalake.com